James Bond – from Mexico with love.
The James Bond franchise is one of the most successful film series in the world but this success doesn't come cheap.
It's been reported that the producers of Spectre, the latest 007 movie, are facing a spiralling budget and the current gross budget is over $300 million which would make it one of the most expensive films ever made.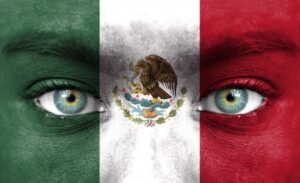 That's a lot of money and the producers are under pressure to cut costs to reduce the film's budget to $250 million.
Gone are the days of relying on the revenue from cinema tickets and DVD sales to cover the costs. Film companies are looking at ever inventive ways of generating revenue.
One idea which has been around for a while is that of product placement. This is where a company pays to have its product on prominent display in the film.
We've blogged elsewhere about Heineken paying to have their beer placed in the previous Bond movie but the latest Bond movie has taken that a step further and instead of simple "product placement" it has now got "country placement".
It's been reported that Mexican officials are paying the Bond producers up to $20 million to portray a positive image of Mexico in the film.
$14 million will be for filming approximately 4 minutes of footage in Mexico in the opening scenes and $6 million will be paid for the producers highlighting the skyline and modern features of Mexico City.
The idea behind the payment is that it would be a great showcase for the country's tourism industry. After all, James Bond rushing around in some fantastic scenery should be a great advert for the country.
They also went further in promoting the country as the agreement included a Mexican actress being cast in a leading role. It was recently announced that Mexican actress Stephanie Sigman has joined the cast of Spectre as Bond girl Estrella.
Whilst $20 million is a lot of money, in my mind it seems pretty good value for the Mexican tourist board. They will have stunning shots of Mexico included in the film and the film itself is going to be shown worldwide.
Mexico's famous tequila drink though won't be featured in the film as Mr Bond will be drinking sponsored vodka in his vodka martinis (shaken not stirred) as Polish Spirit maker Belvedere has signed a multi-million pound deal to product place Belvedere Vodka in the film.