What have James Bond and accountants got in common?
James Bond – fast cars, fast women and saving the world. It's all in a day's work for 007.
A lot of the readers of this blog are accountants and as accountants we all know from personal experience that driving fast cars, entertaining fast women and saving the world can be a very tiring business.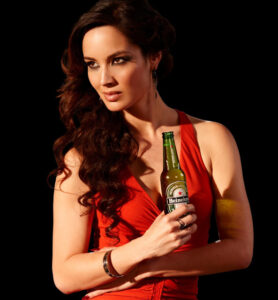 So, what better way to unwind at the end of the day than with a drink of Mr Bond's famous "shaken, not stirred" vodka martini?
Mr Bond has been drinking his vodka martinis (shaken, not stirred) since the Dr No film was released 50 years ago.
Anyone that goes to see the latest Bond movie Skyfall that was released last week though won't see him drinking the famous "007 drink" but instead will see him drinking a nice cool Heineken beer.
We've highlighted before how good Heineken are at guerrilla marketing and the latest Bond movie is a great example of product placement.
Product placement is where a company's products are "placed" into films and TV shows. They aren't explicitly advertised but rather it's a more discrete promotion where people "subconsciously" see the product.
Heineken no doubt paid a significant amount of money to have their product in the hands of the legendary spy and I have to say that it works well.
After all, a quick meeting in the office today amongst the male members of the team came to the conclusion that the photo above of bond girl Berenice Marlohe holding a bottle of Heineken beer was one of the finest examples of post-modern contemporary photographic artwork.
One final thing though and now that you've driven your fast car, entertained a fast woman and saved the world today, before you settle down tonight in front of the TV with your slippers and you reach for your Heineken beer, remember that a bottle of beer doesn't react well to being shaken or stirred…