More iPhones were sold than babies were born worldwide.
"More iPhones were sold than babies were born worldwide". That's a pretty staggering claim but Apple have just released their quarterly earnings for the 14 weeks ended 31 December 2011 and the results were pretty amazing with: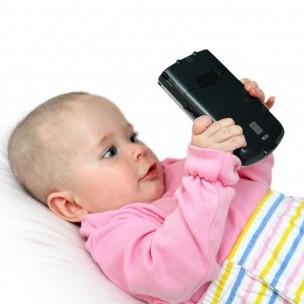 Quarterly revenue of $46.33 billion (vs. $26.74 billion in the prior year comparative quarter)
Quarterly net profit of $13.06 billion (vs. $6 billion)
Gross margin of 44.7% (vs. 38.5%)
Tim Cook, Apple's CEO said that "We're thrilled with our outstanding results and record-breaking sales of iPhones, iPads and Macs."
Historically Apple has had an incredible amount of cash on their Balance Sheet (Statement of Financial Position).
Their cash balance continues to grow and their latest results show cash together with short and long terms investments totalling $97.6 billion. If you're into rounding figures, that's a cool $100 billion (yes billion and not million)
So, $100,000,000,000 to give the number the full amount of zeros that it deserves.
We've blogged elsewhere about Apple having more cash than the US government so I won't dwell on the cash balance but back to the incredible success of their iPhone sales.
In the 98 days to 31 December they sold 37.04 million iPhones. This averages out at 377,959 iPhones sold per day.
A few years ago the World Health Organization estimated that the number of babies born each day was 365,000.
So, more iPhones sold than babies born.
This does of course does mean that there are plenty of iPhones around to take photos of the newly born babies.