You've heard of the iPhone but what about iMerica?
$75,876,000,000 is a lot of cash. But who does it belong to?
We blogged recently about Apple's latest set of successful results but if you look into the figures you'll see a staggering amount of cash that they hold.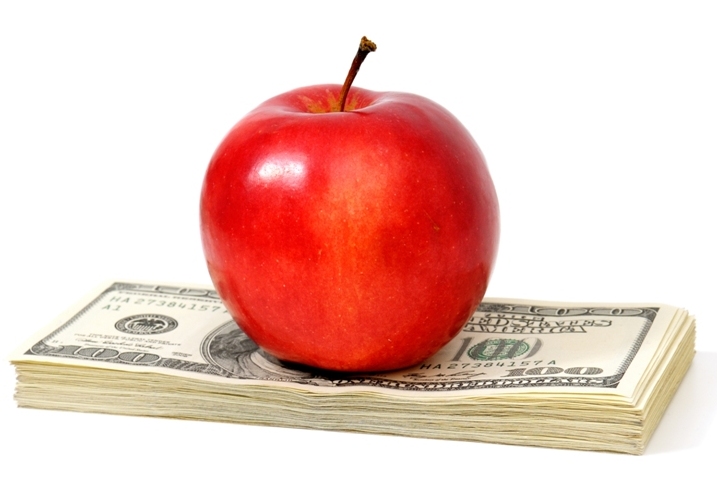 Cashflow is a key factor for most businesses but by anyone's reckoning $76 billion of cash is a hefty amount that will cover most eventualities.
Apple are reportedly holding onto the money for potential big ticket acquisitions but if you look at the latest market capitalisations of some well known companies on the London Stock Exchange then you can see what Apple could buy with their cash of $76 billion (£47 billion).
For example, they could purchase ALL of the following household names with cash:
BSB (Sky TV) (market cap = £14.8bn)
Burberry (£6.2bn)
Sainsbury (£6.1bn)
Marks & Spencers (£5.7bn)
Ryan Air (£4.7bn)
Next (£4.2bn)
Pfizer (£4.1bn)
Easy Jet (£1.5bn)
So, without taking out any loans or raising any additional funds Apple could buy all of the above.
These are phenomenal amounts of cash that they are holding.
They even have so much cash that they currently have more cash at hand than the US government!
According to the US Treasury, the total operating balance (in effect the amount of money the US government can spend before it hits their debt ceiling) was $74 billion. This is $2 billion less than the cash that Apple has at hand.
So, Apple has more cash than the US government. Will we shortly be seeing a picture of Steve Jobs on the one dollar bill?
If you found this item interesting you may also like: