What a remarkable change of direction for a car but are the guns safely locked away?
Land Rover and Jaguar cars are classic British cars but their fortunes have really changed over the last couple of years.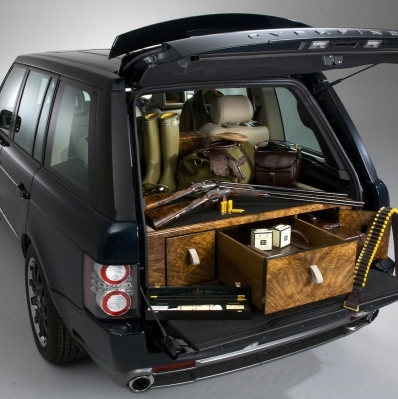 This turnaround has arguably been due to "Globalisation".
Land Rover was established in the UK in 1948 and manufactures the famous 4×4 off-road vehicles including the Range Rover whilst the first Jaguar cars came off the production line back in 1922.
A few years ago Jaguar Land Rover (JLR) was loss making and was asking for UK government support to keep it afloat.
The support from the UK government never came and the JLR business was bought by India's Tata Motors for £1.5 billion in 2008.
This week the company announced its results for the year to 31 March 2011 and it has made a remarkable journey over the last couple of years.
The latest figures show revenues 51% higher than the previous year at nearly £10 billion with the number of cars sold being up 26% to 243,621.
What has caused this turnaround and why the reference to Globalisation?
Well, the British car company was acquired by an Indian company. This Indian company injected serious amounts of money to fund investments including new car models.
Although the cars are made in the UK, 75% are exported around the world. The last year has seen an acceleration of demand for the luxury JLR models in emerging markets such as China and Russia and these are the main growth areas.
So, a British car company owned by an Indian company selling to Chinese and Russian clients.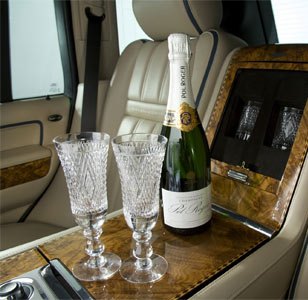 Ignoring the fact that a base model Jaguar or Land Rover is already pretty expensive it appears that some of this new demand wants to spend even more on their cars.
If £85,695 for the Range Rover autobiography isn't enough to spend then there's also the possibility to have a bespoke Range Rover model made for £140,000.
Amongst other things the extra £54,000 does however buy you a hand crafted gun cabinet in the boot for when you go hunting as well as a drinks cabinet which includes free drinks for the first year of ownership.
With alcohol, guns and a powerful car involved I'm assuming that after spending £140,000 the owner can afford to pay for a sober chauffeur to drive the car.
If you found this item interesting you may also like: