Will you drive your customers towards you or away from you?
How easy is it for you to get your product or service to your customers?
Tesco, one of the world's most successful retailers, have just released a new service which makes it easier for their customers to buy from them.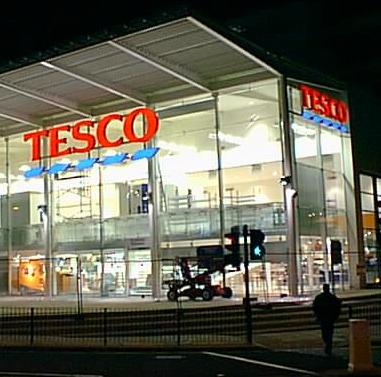 They were one of the first supermarkets to shake up the "outbound logistics" of their value chain when they launched tesco.com a few years ago. Their website has now gone on to be the most successful grocery retailer website in Europe and they currently deliver shopping to more homes than any other grocery retailer in Europe.
But they have now gone a step further and introduced another clever option for making it easier for customers to buy their products.
They have identified that some people want the convenience of buying their groceries on the internet but don't want to have to wait at home for the delivery during the 2 hour "delivery window" that Tesco offer.
Busy executives for example, may not want to have to walk around the shop or wait at home for the delivery. A good alternative for them would be to order their shopping at any time of the day and then pick up their groceries on their way home from work whether this is at 6 pm or 10 pm.
As a result Tesco are piloting "drive through shopping" at some of their stores.
This works by the customer making their order online and then driving to their chosen Tesco store to show their order reference number and then pick up their shopping. In fact, they don't even have to physically pick up their shopping as their groceries will be delivered to the car by a Tesco employee.
Tesco are charging a "pick and pack" fee of £2 per order for the service.
A nice idea by Tesco to make it easier for people to buy from them and raises the thought as to what other companies could benefit from providing "drive through shopping"?
If you found this item interesting you may also like: