Forget about face creams. The easiest way to make yourself better looking is…
… to open up Photoshop and edit your photos.
Julia Roberts is a beautiful woman but wasn't quite good enough for the cosmetics company L'Oreal.
She was used in adverts for some of their products but in the words of L'Oreal her photos were submitted to various "post production" alterations. In other words her photos were digitally altered to remove any wrinkles that the actress had.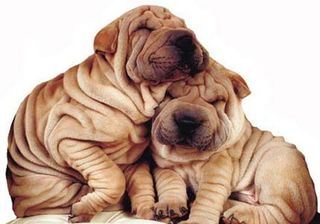 British politician Jo Swinson wasn't overly impressed with this and complained to the UK Advertising Standards Authority (ASA) arguing that airbrushing created a false impression of what the face creams could do.
The Julia Roberts advert was for Teint Miracle foundation by Lancôme, one of L'Oreal's brands. Rather than promote the benefits of "Photoshopping images", the advert claimed the foundation recreated the "aura of perfect skin".
At the investigation L'Oreal conceded that certain 'post production' techniques had been used on the images but argued that the pictures were an accurate representation of her 'naturally healthy and glowing skin'.
The ASA weren't convinced by this and concluded that the adverts breached the advertising standards code for exaggeration and for being misleading. The adverts have now been banned in the UK. Interestingly though the ASA only covers the UK so it remains to be seen whether the adverts will still be used elsewhere around the world.
I'm not sure if Julia Roberts is too concerned with all of this though as she has reportedly been paid in the region of £15 million to represent the Lancôme brand.
With a payment of £15 million she won't need any cream to get rid of the wrinkles but maybe will need some cream to sort out the "smile lines".
If you found this item interesting you may also like: