Would you steal £30m from ING Bank?
How much would you try to steal from your employer if you work for ING bank and you're an accountant?
Hopefully most of you would not try to steal anything from your employer but if you were a lady by the name of Rajina Rita Subramaniam who worked for ING in Sydney, Australia for 20 years then the temptation was just too much.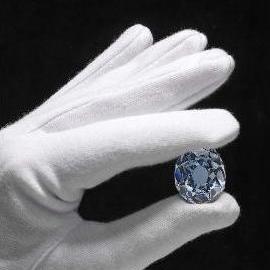 So what did she steal?
A few pens? Maybe some yellow post-it stickers?
Nope, not even close.
According to press reports in Australia Rajina is about to plead guilty to defrauding ING of an astonishing AUS $45 million (approx. £30 million).
The sharp eyed amongst you will probably guess that she didn't take if from the petty cash til.
She allegedly siphoned off millions of dollars from the company into a number of private accounts.
Rather than hold on to the stolen money for a rainy day she spent the money on a variety of items including beachside apartments and diamond jewellery (oh, and rather bizarrely some Michael Jackson memorabilia).
Even ignoring the items such as luxury properties she had outside her office, Police allege that she had over 600 pieces of jewellery as well as 200 perfume and make-up items in her office at the ING building where she worked.
Whilst Ms Subramaniam was temporarily one of the wealthiest people in Australia I don't think she was one of the brightest. Surely it must have been obvious that when a normal bank employee started having the lifestyle of a Saudi Prince there would be certain suspicions raised.
After all, how many of her colleagues also had luxury properties looking over Bondi Beach and wore a Bulgari diamond necklace worth nearly £1 million.
According to prosecutors, the thefts came to light when staff at Bulgari saw that the accountant was paying for luxury items via direct transfers from ING accounts.
It's not clear from the reports whether Ms Subramaniam wore a Michael Jackson diamond studded single glove to meetings in the office.
If you found this item interesting you may also like: